Advisor in the agricultural sector

Edifice Capital Group provides an enhanced ability to identify and execute agricultural projects in Africa.
Why investing in agriculture
Food security is one of the main challenges of the XXIth century. Africa benefits from an important agro-industrial potential whose development and optimization requires structuring investments.
Investment in agro-industrial assets is a strong necessity but also an opportunity in a context of:
food demand growth and tensions on the supply side;

strong fluctuations of agricultural products prices on the world market;

important demands of sustainable development of agro-industrial activities.
Analysis
Investment opportunities
Investments so far focused on optimization of the food production. Priority should now be on the creation and optimization of agro-industrial value chains.
Africa offers numerous assets possibil

ities

: agricultural lands, agro-industrial assets, logistics infrastructures.
PPP style projects number is increasing and is supported by national / local institutions and DFIs.
Edifice Agricultural Africa Investment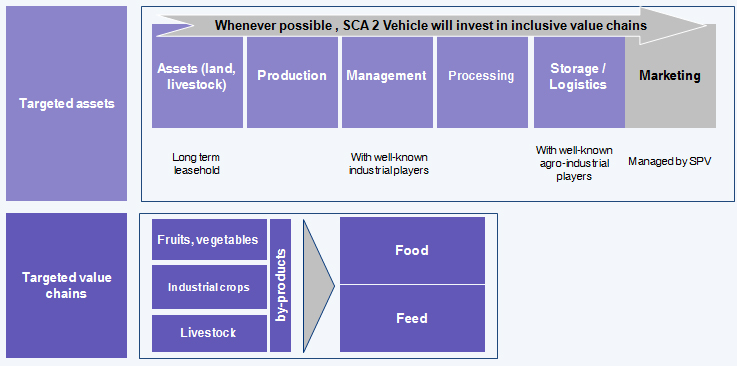 Competitive advantages
Edifice Capital Luxembourg and its Partners benefit from an important track record in their respective activities:
Sustainable agro-industrial projects;

PPP projects structuring, in Europe and Africa;

Structuring of investment vehicles in the infrastructure sector;

Asset management, investment funds structuring and management;

Investment screening, due diligence and portfolio management.

An important network of public and private actors in Sub-Saharian Africa, of DFIs and industrial actors with a long experience in Africa, thus enabling to source an important deal flow of priority projects.

Network enabling to identify and ensure the exit strategy.
Edifice Capital Luxembourg has a portfolio of turnkey and easily duplicable projects.
Turnkey and duplicable projects
7 projects closed in 18 months

Targetted projects;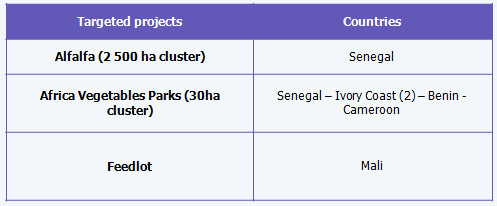 This post is also available in: French