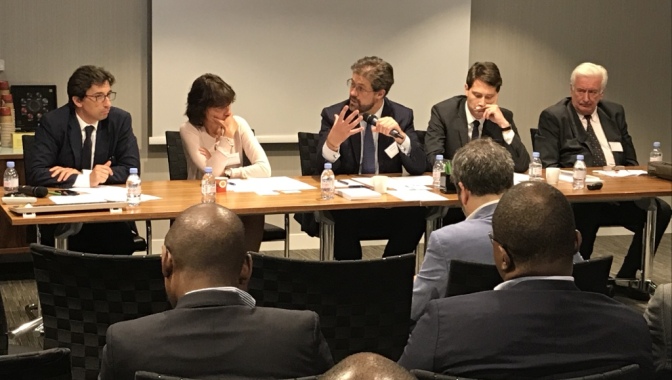 Eversheds Sutherland, CIAN and Business Africa were hosting a conference on "PPPs in French-speaking Africa: Challenges and Opportunities" on 29 June 2018 at the premises of Eversheds Sutherland (France) LLP, in Paris.
This Conference brought together industrial, legal, financial PPP specialists around 2 Round Tables for an afternoon of debates and exchanges.
Olivier Stintzy moderated the first Round Table attended by Marie-Laure Mazaud (STOA), Constantin Esanou (Bolloré Transport and Logistics) and Patrick Sevaistre (CIAN) and spoke at the second round table, led by Boris MARTOR (Eversheds) , attended by Mamadou Sinsy Coulibaly (President of CNPM – National Council of Malian Patronage), Pierre-Antoine Berthold (Akuo Energy) and Ousmane Diawara (EY).
This post is also available in: French