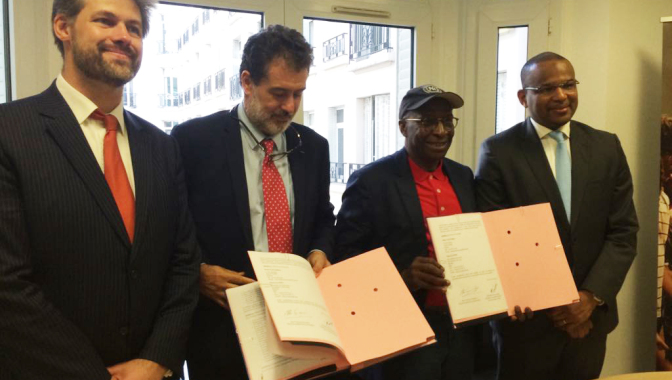 June 27th, 20189, Edifice Capital welcomed at its offices an important Delegation of the National Council of Malian Employers (CNPM), led by its Chairman Mamadou Sinsy Coulibaly, and several guests, to launch CLUB PPP MALI, in cooperation with Com'Publics and the CLUB PPP MEDAFRIQUE, of which Edifice Capital is founding member. Dr Boubou CISSE, Minister of Economy and Finance of MALI, honored by his presence this event and testified to the interest of the Malian Authorities for the Public Private Partnerships (PPP) and the Club.
Together with CLUB PPP MEDAFRIQUE, CLUB PPP MALI objectives are to promote the PPP in Mali and in West Africa, to facilitate the dialogue between the public bodies and the private actors in Mali, to inform and mobilize all stakeholders in favor of these innovative financing.
Club PPP MALI is animated by Mamadou Sinsy Coulibaly, Chairman of CNPM, Marc Teyssier d'Orfeuil, Managing Director of Com'Publics, and Olivier Stintzy, Partner of Edifice Capital Group.
This post is also available in: French